OSTC is proud to announce that our own Athletic Trainer and Certified Strength and Condition Specialist, Tana Drennan, is now a Certified Pre- and Post-Natal Fitness Specialist.
Tana is in her 6th year with OSTC, bringing 17 years of experience as a certified athletic trainer and 9 years of experience as a certified strength and conditioning specialist. Tana loves her job helping others get back in shape, which typically follows an athletic injury; however, after having her first child, she realized many women are hesitant to exercise during and after pregnancy with limited coaching available. In response, Tana began studying exercise and fitness specifically geared toward pregnancy and after pregnancy, and she is now dedicated to helping others through this confusing, stressful, and joyous time.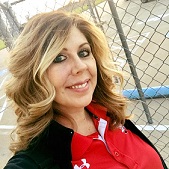 Proper exercise during pregnancy not only helps women get "back in shape," it also helps relieve common aches and pains, shorten delivery time, and speeds recovery time. Exercising after the baby is born also helps the new mom deal with changing hormones and emotions. As a mother of three, 2 earthly babies and 1 angel baby, Tana understands the hardships, pains, and stress that accompanies women during and following pregnancy. She also knows while it is important to cherish every moment with those precious babies, it is important to take care of yourself, before and after the baby arrives.
If you are interested in talking with Tana Drennan, OSTC's Certified Pre/Post Natal Fitness Specialist, give her a call at 940-692-4688