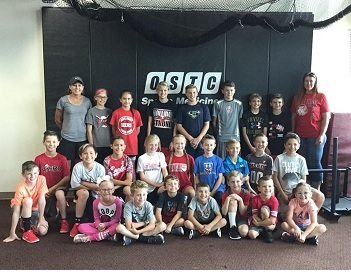 OSTC is proud to be a part of Holliday Elementary's long standing tradition of Wellness Wednesday.  Every year students at Holliday Elementary participate in Wellness Wednesday, a day where all P.E. students run as many laps as possible.  Coach Diana DeArmond "Coach D" encourages students to reach lap "goals" and when they do they receive a new charm for each goal met.  The top male and female runners from each grade level receive an extra incentive.  These elite runners get to take a field trip day to Academy Sports and Outdoors, where each student is allowed to pick out a brand new pair of running shoes.  OSTC donates funds to help make this possible for Holliday Elementary P.E. students.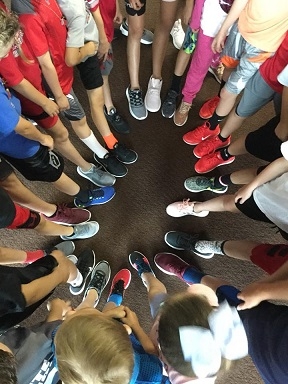 Following their shopping trip, the students come to OSTC to celebrated their success and show off their new shoes!  OSTC's employees congratulate each student and the Wellness director spends some time teaching the kids about health and wellness and even takes them through a few running drills.
Wellness and living a healthy lifestyle is an important concept at OSTC.  We hope by encouraging these children to begin exercising at a young age we will be creating a lifelong love for fitness.