Hotter-N-Hell Hundred, one of the oldest and largest cycling events in the nation will be held in Wichita Falls August 23-26. "HHH" consist of 4 days of events with the famous 100-mile endurance ride on Saturday, Aug 25 2018.
At OSTC, many of our employees have been preparing and training to ride in the HHH, but Jackie Malone, OSTC's massage therapist, has been preparing to help cyclists perform at their highest level. Jackie offers two types of specialty sports massage for cyclist; pre and post event massage.
The pre-event massage works to wake and warm the athlete before getting on the bike. This massage will help the cyclist to feel looser and less sore when they start riding. It is best to schedule a pre-event massage the week or two before the cycling event, while allowing at least 1 day of recovery before the actual race. A pre-event massage focuses on stretching and warming the ligaments and tendons of the limbs. Relaxed muscles allow for more blood flow to the muscles, tendons and ligaments, which in turn helps reduce the risk of injury during the race.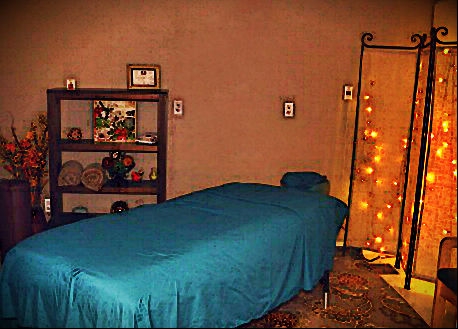 Post event massage is best if scheduled in the days following the competition. This type of massage helps to reduce soreness, and tension in the muscle while maintaining flexibility. After a ride, post event massage can speed the removal of waste from the body and help the cyclist to recover sooner. Not to mention, a post event massage is relaxing, both mentally and physically.
If you are preparing for the Hotter-N-Hell Hundred, call OSTC to schedule your Specialty Cycling Sports Massage today! Spots for both Pre and Post Event Massages will fill up quickly, so it is best to secure your massage as soon as possible.
OSTC Specialty Cycling Sports Massage Pricing
$45/ 30 min
$75/ 1 hour