OSTC staff is filled with mixed emotions as we say goodbye to two long-term employees. Elizabeth Wamble will be leaving OSTC to pursue her career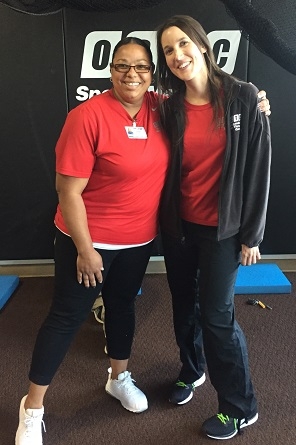 as a PTA at Seymour Hospital, and Sonny Stevenson will be moving to a new location per her husband's military assignment.
We are all so proud and happy for Elizabeth Wamble, who recently graduated from Weatherford College's PTA program. Liz is originally from Byers, TX and has worked at OSTC for 7 years. Liz might be quiet and reserved, but her presence at OSTC will be deeply missed. We all wish her the best of luck as she moves forward to pursue her dreams and goals.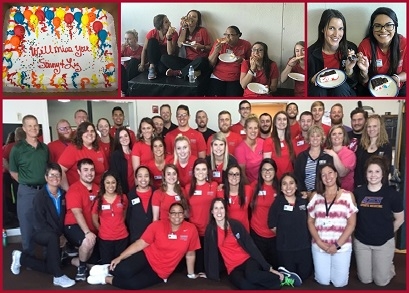 Sonny has been "the momma" of the physical therapy techs since she came to OSTC 4 years ago. She is an integral part of making this company run smoothly. At home, Sonny is a mom to 3 beautiful children; Ian, Shilo and Ethan, and wife to Master Sergeant Avionic Specialist, Fred Stevenson. All the staff at OSTC would like to wish Sonny and her family all the best as they move to their new assignment.
On May 24, all staff members of OSTC joined together for pizza and cake to celebrate the accomplishments of these two women and to wish them good luck as they move forward in their lives. Over the years, we have shared many laughs, smiles and tears with our work family. We will all miss Sonny and Liz!