October 2, 2017
Many of our patients are initially unaware of the Wellness/Personal Training programs available at OSTC. These programs are open to the general public for a low cost membership fee. As an added bonus, any person who recieves physical therapy at OSTC is eligible for a free month of membership. We have found that this helps clients transition out of physical therapy and continue their exercises. During this time, patients can use all the equipment they are accustom to as well as direct access to their physical therapist should any questions arise.
We also offer a variety of Wellness Programs.
• Personal Training
The personal trainers at OSTC are the best in area! The professional wellness staff consists of certified strength and conditioning specialists (CSCS), nutritional coaches certified through National Association of Sports Medicine and Precision Nutrition, as well as a licensed massage therapist.
We offer great option for those who need some additional motivation. We help anyone from athletes looking for that extra edge, to those who just want to be healthy. Our clients can choose to work with a CSCS one on one, in small groups or join our large group fit camps or pool classes.
• Pool Classes
Pool Class is open to our wellness members for no extra fee. The classes offer a fun and upbeat atmosphere, while members exercise in our indoor heated pool. Water aerobics is best known for reducing stress on the joints while allowing participants to still exercise to their maximum potential.
• Nutritional Coaching and Weight Loss Program.
At OSTC, we understand the importance of maintaining a healthy body weight. We can help you do this with nutritional coaching and guidance. No drugs or specials shakes here! We believe in working closely with you to develop a personalized meal plan that will help you lose weight the healthy way. Our weight loss program combines exercise prescription with meal plan guidance to help you get optimal results.
• Massage Therapy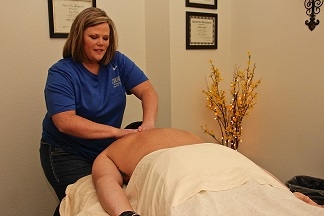 Massage is beneficial for relieving stress, improving circulation and improving sleep, all of which are beneficial for your heart. The therapy boosts the immune system, aids in reducing blood pressure, and is an integral part of stress or anger management plans and smoking cessation programs.
Massage Therapy is one of the oldest treatments used by mankind. At OSTC, we are proud to say our licensed massage therapist, Jackie Malone, is one of the best and most highly certified therapists in the Wichita Falls area. This therapy has proven beneficial to many chronic illnesses such as low back pain and arthritis. All different kinds of people benefit from massage; from your weekend warriors to competitive helpmates, home gardeners, company executives, and our older generations. "]
[accordion header="" text=" The ankle is the most common site of sprains in the human body. An ankle sprain can happen to anybody at a time when you least expect it. Normally, it occurs after a sudden unnatural twisting of the foot which can tear the ligaments of the ankle. An ankle injury affects every aspect of your daily life, most notably your ability to walk and drive. The symptoms and sign of ankle sprains may vary depending on the severity. There might be tenderness, bruising, swelling and stiffness. Walking can be painful if the ankle sprain is serious.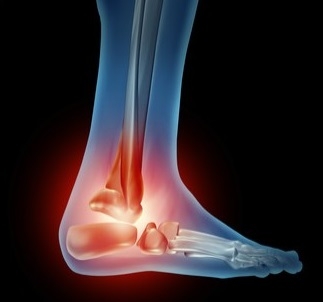 A mild ankle sprain may not require a doctor's attention but if any of the following happen after you twisted your ankle, consult your doctor.
• Uncontrollable pain even after taking medications
• You are unable to walk or cannot walk without severe pain.
• The ankle is swollen beyond normal and is not improving within 5-7 days.
Ankle sprain can be prevented by:
• Wearing shoes that give the proper support for the ankle.
• Maintain the strength and flexibility of the ankles. Consult a physical therapist for strengthening exercises.
If you or someone you know suffers from ankle pain or injury, contact at OSTC for your FREE consultation and find out what solutions we have to offer you. 940-692-4688
Read the Newsletter