March 1, 2020
High blood pressure, also known as hypertension is a serious health problem, especially when exercise seems to take a back seat and calorie-rich foods are in abundance. Most of us have heard about the importance of controlling high blood pressure, but did you know that exercise plays a key role?
That's right! Being physically active not only helps control your blood pressure it also helps control body weight and strengthen the heart, and lungs. A healthy weight, a strong heart and general well-being are all good for your blood pressure.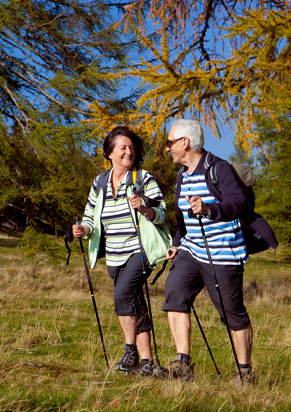 The type of exercise, specifically the intensity (how hard you exercise) and frequency (how often you exercise) play an important role.
Here's the good news. You don't have to do too much. Being moderately active, like walking briskly, is beneficial when done regularly for a total of 30 minutes or longer at least 5 days a week.
What is the moderate intensity for physical activity?
Here's a simple way to tell if your exercise intensity is on target:
If you can easily carry on a full conversation and perform the activity at the same time, you are probably not working hard enough.
If you can sing while exercising, your intensity is probably too easy.
If you can carry on a conversation, but not a lengthy one, your intensity is probably right on target.
If you get out of breath too quickly while exercising, or feel strained and have to stop to catch your breath, you are working too hard.
Read the Newsletter