At OSTC, we take great pride in providing our patients and clients with the best physical therapy in the Wichita Falls area.  In an effort to make sure we are meeting the needs and wants of our clients, we have a suggestion box available at the front desk area.  We also ask for your feedback once a month on our patient surveys.  These suggestions and comments are taken very seriously and are an important way to help us help you.  Our staff holds weekly meetings to discuss all the positive things we are doing and all the things we can improve upon to serve you better.
This year we are proud to announce the addition of automatic front doors, new treadmills and new ellipticals.  OSTC has also hired more therapy technicians to better provide one-on-one care to our physical therapy patients.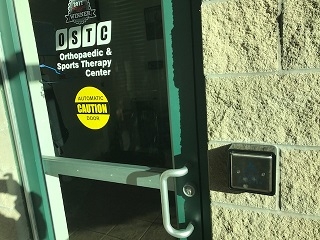 Thank you OSTC friends and family for helping to make us Texoma's  Best Physical Therapy Clinic.  We strive to exceed all of your expectations.