Physical therapists use sound, scientifically proven principles of human anatomy, physiology, movement and psychology to help patients lead healthy, pain-free lives.
The therapist will conduct an initial evaluation followed by several progress notes to document progress over time. A comprehensive analysis establishes a 'clinical baseline' that identifies muscle imbalances, causes of pain and joint mal-alignments. This is the foundation for short and long-term goals designed to help individuals recover completely. In fact, physical therapy can address every aspect of recovery including: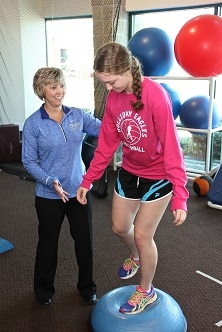 • Gait
• Biomechanical aspects like spine/hip/foot alignments
• Lower back strength
• Pain levels
• Functional capability
As your physical therapist, we will get you back on your feet as soon as possible. Call us today to learn more. You deserve the right kind of care. It's time to take a stand. Let's do it together. We are here to help.