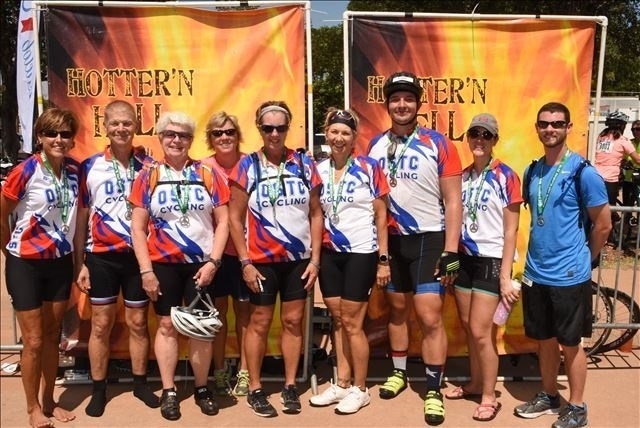 OSTC employees, friend and family teamed up to ride in the Hotter-N-Hell Hundred on Aug. 25th.  Many members from TEAM OSTC completed the 50 mile ride.  Steve Bailey completed 75 miles.  Lucas Vietenheimer and Ana Lopez took on the big challenge of finishing the entire ride at 100 miles.
Team OSTC trained together for many months, sharing in lots of muscle soreness, sweat, and laughs.  They are already pumped to ride again next year!
If you are interested in riding with Team OSTC, contact us!  We love to ride with our friends, family, patients, and wellness members.